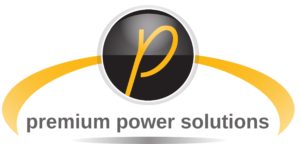 Premium Power Solutions has been global distributor of quality parts for years. With the demand for alternative industrial engine parts on the rise; came our opportunity to collaborate with a design and manufacturing facility.  This relationship has allowed PPS to bring our customers many alternatives in the industrial engine parts industry.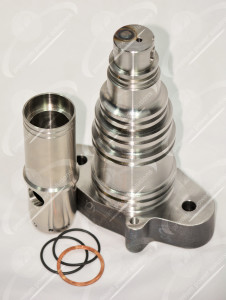 Pre-Ignition Chamber
The Pre-Chamber offered for the Cat 3600G Engine is available as a two-piece construction with replaceable tip:
Two-Piece Pre-Chamber (includes body and tip)
Replacement Tip only
Or a one-piece unit:
One-Piece Pre-Chamber
Features
Superior Casting process: The Investment Casting (IC) process used in the manufacturing of this Pre-Chamber, results in superior dimensional tolerances (+/-.0100 inches), finer surface finishes and improved grain structure of the metal; throughout the casting.
Alternately, other manufacturers use a Sand Casting (SC) process, which is considered to be a lower quality process compared to IC. Parts cast using the SC process are more susceptible to inclusions of sand in the casting, core shifting of the mold, and this process typically provides dimensional tolerances of only +/-.0300 inches or less. The SC process can also result in parts that are not geometrically concentric.
Fuel Port: machined in a 4-axis CNC to insure exact dimensions and exact reproduction on every casting.
Tip: hardness exceeding the OEM's, providing longer life. Polished to a high luster using a Drag Finishing Process with Ceramic Pins, resulting in a part with a harder surface grain that resists oxidation and is more resistant to the formation of carbon buildup.
Seals, gaskets and other related parts available:
Two-Piece Pre-Chamber Seal Kit
One-Piece Pre-Chamber Seal Kit
3600G Complete Head Gasket Set (includes fire ring)
Bosch Extreme Duty Spark Plug: Part # 7305
Bosch Heavy Duty Spark Plug: Part # 7306
Bosch Burn Time Sensor: Part # 7330

G3600 GAV Kit: Part # PPS3600GAV
G3600 Check Valve: Part # PPS3600CV